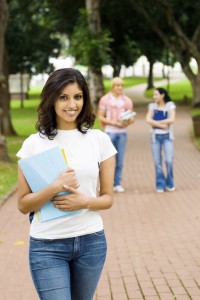 Types of College Applications :

1. Common Application – This college application is accepted at 400 participating schools. The time-saving benefit of this application is you complete the application only once and can send the same application to multiple schools.
It is highly recommended that you submit the common application online but you also have the option of printing hard copies and mailing them. To learn more and download a common application.

2. Two-Part Application – Certain schools require two-part applications. Part I usually consists of basic contact information such as name, address, telephone and e-mail. The school will usually contact you about the application requirements needed for Part II of the application.

3. Customized Application – Some colleges have their own custom application form. You can contact your school for more information on the customized application.

4. Universal Application – The universal application is fairly new with just under 100 member schools accepting this application. This application is gaining momentum however and may be a good option for students applying to out-of-state colleges. To learn more about the universal application for college.