Which Colleges and Universities Offer Late and Rolling Admission?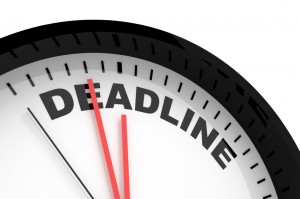 For a list of schools who offer late and rolling admissions, visit Peterson's list of late and rolling deadline schools.
What is Rolling Admission?
Some colleges and universities offer students the option of applying under the Rolling Admission process.
This type of admission allows students to apply to college anytime during their senior year of high school and sometimes until college classes begin in the fall.
With this type of admission the applicant is notified of acceptance or denial within a few weeks of applying. Under this type of admission the applicants are accepted until all spots are filled in the program.
What are the Benefits of Applying Rolling Admission?
Applying early can increase your chances of getting accepted.
Applying early may increase your chances of getting a good financial aid package.
Applying early can help you qualify for certain scholarships.

Applying early may qualify you for the best housing options.

You can receive a decision much earlier than regular admission.
You can apply to other colleges and make a final decision later in the year.
There is less pressure to meet application deadlines.
What Are the Disadvantages of Applying Rolling Admission?
You may get denied because all of the available spaces are filled.
If you wait to apply, you may not qualify for housing or financial aid.

You may miss out on scholarships and grants.