Federal student aid is the single largest source of financial aid for college in the United States. The U.S. Department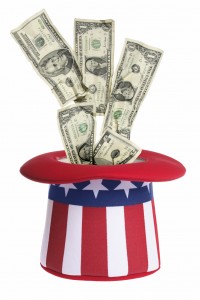 of Education provides over 67 billion dollars in federal aid each year!!! Eligible applicants can receive loans and grants for college tuition and expenses. This could be used for a 2-year, 4-year, technical, vocational, online, professional or graduate program.

There Are Three Types of Federal Student Aid :
1.  Loans
2.  Federal Grants


3.  Work-Study Programs

The first step to qualifying for any federal student aid program; loans, grants or work-study, is to apply with FAFSA or the Free Application for Federal Student Aid. You can visit the FAFSA website where you will find step by step instructions and an online application in both Spanish and English.
If you are committed to going to college, there is a way to pay for college. Real students tell real stories about how they found federal student aid to go to college. You can listen to their stories and advice here.
For information and resources on State Student Aid.