CRN is Launching a New Blog!

We are very excited to announce that today the College Resource Network will start a new blog! We look forward to contributing to the topics of higher education and minorities in college. We hope to bring a distinctive perspective to issues being faced by minority students and to also continue to disseminate information on thousands of scholarship opportunities to everyone.

What is the College Resource Network (CRN)?
First, let's get the introductions out of the way. We aren't popular like Justin Bieber, so we recognize that you may not have heard of us before. We are a premier scholarship search engine and college planning website, focusing on (but not limited to) minorities.We have over $600,000,000 (yes, that's over half a billion dollars!) available through 3,000+ scholarships. Every single scholarship featured on CRN is hand-picked and verified for you. We don't pull our content from search engines and outdated scholarship engines, and we pride ourselves in highlighting unique scholarships that aren't featured anywhere else.
What can you expect from our blog?
We hope to make this blog as informative and entertaining as possible and to post here 4-5 times a week. Every week, we will focus on a theme and all articles, scholarships, and posts will be related to that theme.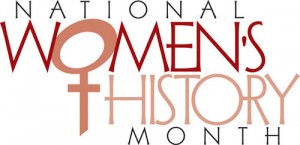 As March is Women's History Month, our first focus will be honoring women in higher education and providing information that may be useful to college women. We will feature articles on women in higher education, fun facts, and several scholarships exclusively for women. Make sure you tell the ladies in your life!
Please follow us on Twitter and Facebook, and feel free to leave us a comment below. If you have any feedback or would like to submit a guest blog, please email us at any time. We look forward to connecting with you!