Mental Health Scholarships: Where Are They?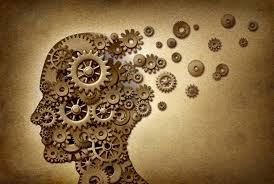 As an owner of a scholarship search engine, I have spent a lot of time researching available scholarships over the past 4-5 years. I have found a multitude of college scholarships available to just about everyone. Our scholarship search engine, College Resource Network (collegeresourcenetwork.com) focuses on providing scholarships to minority and disadvantaged students.
Of all the scholarships I have researched, I have found the least amount available to the mentally ill and their families. This has been both alarming and disheartening given the staggering number of mentally ill adults (and children) in the United States.The National Institute of Mental Health reports that one in four adults-approximately 61.5 million Americans-experience a mental health disorder in a given year. One in 17−about 13.6 million−live with a serious mental illness such as schizophrenia, major depression or bipolar disorder. Approximately 20 percent of youth ages 13 to 18 experience severe mental disorders in a given year. For ages 8 to 15, the estimate is 13 percent.
Why is it important to provide mentally ill students and their families with scholarship money for college?
People who have been diagnosed with a mental illness whether it is depression, bi-polar disorder, manic depression or schizophrenia have to deal with obstacles many others cannot understand unless they have gone through it themselves. Society labels and rejects people with mental illness and makes it harder for them to function in day-to-day life and become accepted members of society. Many times, it is a daily struggle for survival.
Progress does not follow the same linear fashion as it may for the average college student. It may take longer and many more attempts to complete a college class or a degree program. The value of education and enrichment is invaluable for someone who is facing or has been through mental illness. It can offer a sense of self-esteem and accomplishment which can help one overcome his inner battle or at least contribute to their sense of well-being.
I have seen first-hand what mental illness can do to those who suffer from it on a daily basis and the effects it has on the family members who love them. Both my sister and my mother suffered from mental illness for most of their lives. My mother has been severely depressed for as long as I can remember. My sister Annette was diagnosed with Schizophrenia at the age of 16 and was in and out of mental hospitals until her untimely death at the age of 26.
For her, she struggled immensely with so many of the issues that people with mental illnesses face: medication side effects, stigma and labels, finding work, living independently. She graduated high school later than her peers due to her struggles but she found solace in taking classes at a local community college. It gave her a sense of pride and enrichment although she had to work so much harder than her classmates. By providing scholarships to mentally ill students and their families, it can enrich and empower them as they are often overlooked by the rest of society.
Scholarships for the mentally ill can help ease the financial burden associated with college expenses and provide much-needed support and encouragement. In the end, it ends up benefiting society as a whole by helping to prevent the mentally ill from living on the streets or in jails and falling through the cracks of a faulty mental health system. Scholarships can give opportunities for enrichment and a greater chance of success in not only life but in the personal struggle with self that all persons with mental illness face.
Some of the scholarships I have found for people suffering from mental illness are:
Jerry Greenspan Student Voice of Mental Health Award
Amount: $3000 cash award, Recognition on The Jed Foundation's website, a trip to New York to attend JED's Annual Gala.
Deadline: February 24th
Eligibility/About: an annual award honoring a student who is reducing prejudice around mental illness, raising awareness of mental health issues on campus, and encouraging help-seeking among their peers. It was established in 2008 through a contribution made by Carol Ullman and the late Joseph Greenspan, in memory of their son, Jerry Greenspan. This award is designed to encourage dialogue about mental health on campuses, reduce prejudice around emotional disorders, and raise visibility of the outstanding students who are tackling these issues at schools across the country.
Url: https://www.jedfoundation.org/student-voice-award/
JC Runyon Foundation General Scholarship
Amount: Varies
Deadline: March 5th
Eligibility/About: Open to undergraduate students with behavioral health disorders including but not limited to depression, bipolar, schizophrenia, emotional and PTSD. Must have completed an In-Patient program in a facility, hospital, unit, or wing dedicated to behavioral health (psychiatric, substance abuse, eating or similar) treatment. Must be admitted to a college, university or trade school (note if you have not decided or are awaiting admission confirmation, please indicate on your application).
Url: https://jcrunyonfoundation.org/apply-now
Jared Monroe Foundation Scholarships for Students with Bi-Polar Disorder 
Amount: $500-$2300
Deadline: May 1st
Eligibility/About: The Foundation Pools donors' contributions and awards scholarships to students with a diagnosis of Bipolar Disorder who are currently in treatment. The students may be graduating high school seniors, or freshmen, sophomores or juniors attending college. These awards can be used toward tuition, fees, books, and room & board.
Url: http://jaredmonroefoundation.org/scholarshipapplication/
Buckfire P.C., Disability Scholarship
Amount: $1000
Deadline: October 1st
Eligibility/About: For those with mental or psychiatric disorders including depression but also applicable to people with other disabilities or medical conditions.
Url: https://buckfirelaw.com/scholarships/disability/
Baer Reintegration Scholarship
Amount: Varies
Deadline: January 17th
Eligibility: Scholarships available to U.S. students suffering from bipolar disorder, schizophrenia, or schizoaffective disorder.
Url: https://www.reintegration.com
Tips on finding additional scholarships:
Check with your local mental health organizations which may provide grants or scholarships for college.
Check memorial scholarships for mental illness, many times it is the families who will start a scholarship fund to benefit those with a mental illness
Check disabled scholarships. Sometimes organizations may offer scholarships to individuals with a mental or physical disadvantage. Contact the sponsoring organization and check with them about eligibility requirements.
Search scholarship search engines such as collegeresourcenetwork.com or fastweb.com.
Hopefully, there will be many more scholarship opportunities in the future to bring both awareness and support to mentally ill students and their families.
If you or a loved one are facing a mental illness, you are not alone. Seek support from a mental health organization such as the National Alliance on Mental Illness: Helpline: (800) 950-6264<
Helpful links to help find health care providers and treatment:
http://www.nimh.nih.gov/health/find-help/index.shtml
For a comprehensive list of mental health associations and resources, visit Nami.org
Additional Community Resources:
Reach Out – An excellent resource with fact sheets written on topics such as depression, anxiety, family relationships, self-harm, substance and alcohol abuse, romance, LGBTQ issues, loss and grief, suicide and eating issues. Reachout fact sheets are written by young people for young people and are edited by mental health professionals. There are also real stories of people coping with difficult and painful experiences. Learn how to reach out for help or help someone you love by visiting the Get Help section. You can also visit the forum section of the website. Like the rest of ReachOut.com, the forums are a safe, anonymous online space where teens and young adults can go for immediate support and information free of judgment. 
The Trevor Project Program and Resources – The Trevor Project offers accredited life-saving, life-affirming programs and services to LGBTQ youth that create safe, accepting and inclusive environments over the phone, online and through text.
HelpGuide.org – An excellent guide and resource for a variety of mental health issues including post-traumatic stress disorder, emotional health, caregiving resources and support, depression, suicide prevention, grief and loss, stress, addictions, family and relationship issues, teen issues and more.
Love Our Children U.S.A. – Provides an excellent list of emergency toll-free hotlines. They are mostly focused on children and teens but there are also hotlines for adults. There are organizations and help hotlines for those suffering from child abuse, drug abuse, rape, alcohol addiction, eating disorders, domestic violence, dating violence, cutting and self-mutilation.
Additional Resources 
Supporting College and University Students with Invisible Disabilities: A Guide for Faculty and Staff Working with Students with Autism, AD/HD, …Disorders, Anxiety, and Mental Illness by Christy Oslund – "Students with invisible disabilities are often academically talented but struggle with certain aspects of higher education such as keeping track of appointments or maintaining concentration in lecture halls. By providing detailed information on a range of disabilities including autism, AD/HD, dyslexia, OCD, and affective disorders, this book facilitates a better understanding of the unique needs of these students and what their strengths and limitations may be."  Recommended reading material for university professors, faculty, counsellors or anyone wanting an in-depth guide book on mental illness. On Amazon.com  Also, available on Kindle.
Jed Foundation Protecting Your Child's Mental Health: What Can Parents Do?  –  contains some helpful advice and mental health resources for parents with college-age students. Outlines ways parents can communicate with their son or daughter and offer support.
http://jedfoundation.org/assets/Programs/Program_downloads/parentsguide.pdf
College of the Overwhelmed: The Campus Mental Health Crisis and What to Do About It by Richard Kadison – "Written for parents, students, college counselors, and administrators, College of the Overwhelmed is a landmark book that explores the stressors that cause so many college students to suffer psychological problems. The book is filled with insights and stories about the current mental health crisis on our nation's campuses and offers:
A hands-on guide for helping students overcome stress and succeed in a college environment.
An examination of the effects of such commonplace stress factors such as: identity development, relationships, sexuality, roommate problems, academic pressures, extracurricular demands, parental expectations, and racial and cultural differences that affect self-worth.
Personal stories of students under stress and describes how they overcame a variety of problems.
The warning signs and symptoms of common problems, including depression, sleep disorders, substance abuse, anxiety disorders, eating disorders, impulsive behaviors, and suicide."  Available on Amazon.com