5 Anti-Bullying and Cyber-Bullying Scholarships for Students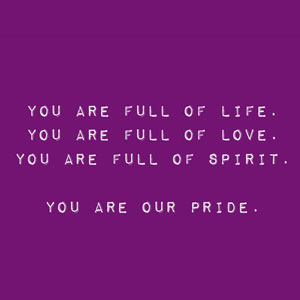 Today is Spirit Day #spiritday and in support of LGBTQ Youth across the nation, we are highlighting 5 anti-bullying scholarships that students can apply for.  Here at College Resource Network (www.collegeresourcenetwork.com), we fully support diversity and the right for all people to exist. We consider ourselves an ally to the LGBTQ community and have created one the most extensive LGBTQ scholarship databases in the U.S.. In honor of Spirit Day, we would like to share 5 anti-bullying scholarships.
1. The Brand UR Anti-Bullying Scholarship
Open to high school students who stand up against bullying.
Award: Varies
Number of Awards: Varies
Deadline: Contact
Contact: The Brand UR Scholarship Committee C/O Jodi LaFountain CEO P.O. Box 20 Carver, Massachusetts 02330 www.thebrandur.com
2. Ambercrombie and Fitch Anti-Bullying Scholarship
Open to outstanding students who have academically persevered while experiencing bullying and to those who have led anti-bullying efforts in their schools and communities. Eligibility requirements include high school seniors with a minimum GPA of 3.0. Applicants may be from the U.S. or international.
Award: Varies
Number of Awards: Varies
Deadline: February 1
Contact: A&F Anti-Bully Scholarship NSHSS Foundation 1936 N. Druid Hills Road Atlanta, GA 30319 USA E-mail:

[email protected]

Website:www.nshssfounation.org
3. The Carl Joseph Walker- Hoover Foundation Anti-Bullying Scholarship
Open to outstanding high school seniors who have demonstrated efforts to combat bullying in their schools and communities.
Award: $500-$1000
Number of Awards: Varies
Deadline: February 28
Contact:  P.O. Box 4316 Springfield, MA 01101 Phone: 413-219-3118 E-mail:  

[email protected]

Website: www.carljoseph.org
4. Chely Wright "Like Me" Scholarship
Open to graduating high school seniors who can show that they have actively advocated for LGBT issues, such as respect and inclusion for LGBT youth, community service at an LGBT resource, involvement and/or attendance of LGBT events, working against teen bullying or teen suicide, and any other activities that improve the condition of the LGBT community and/or improve cultural conditions for LGBT youth. This list serves as examples only, and each student's personal, individual advocacy will be different.
5. Megan Meier Memorial Scholarship Against Bullying and Cyber-Bullying
Must be  enrolled as a full time student, either within his or her high school.Currently possess senior status as determined by his or her school for one academic year. Minimum 2.5GPA. Obtain a written recommendation from member of the faculty or staff at the school in which he or she is enrolled. This recommendation is to serve as validation that the applicants' words and actions promote an environment of acceptance and tolerance of differences within the school community.
Award: Varies
Number of Awards: Varies
Deadline: November 7
Contact:  Phone: 636.757.3501  
[email protected]